Premier League 2021-22 Matchday 3 (Manchester City vs Arsenal )
Soccric give you the coverage of your Premier League club is bigger and better than ever before – here's everything you need to know to make sure you never miss a moment. Let's check out Premier League 2021-22 Matchday 3 Manchester City vs Arsenal.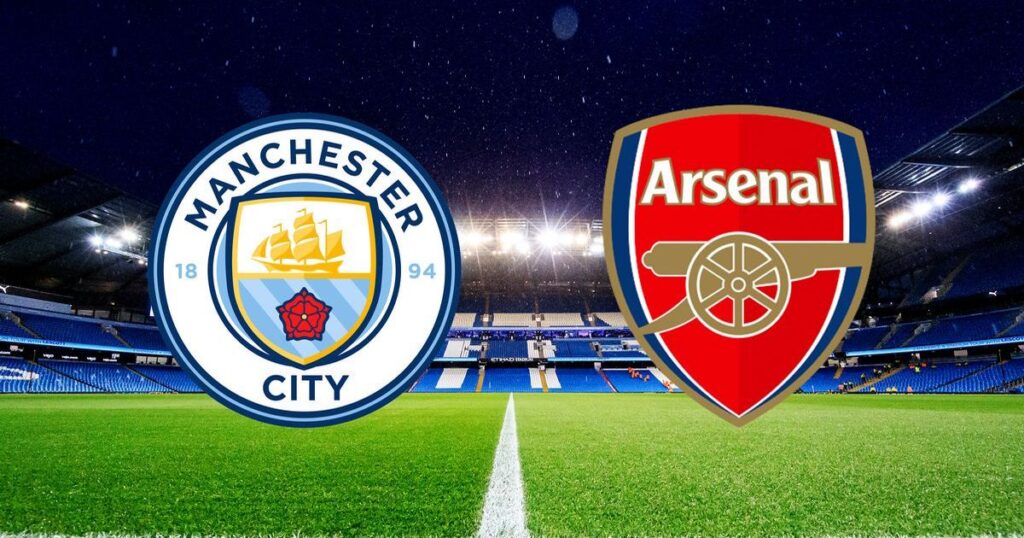 It was a very important match for Arsenal as they faced Manchester city in the Etihad Stadium with fans back to the stadium with a hope to get at least a point from the match in order to give some hope to their fans all over the world. Before we go into details let's look at the lineups for the match.
Lineups for this match
Tactical Set-up for the match
Attacking set-up of Manchester City
Pep Guardiola opted for a 4-3-3 false nine setup. He played Ferran Torres as a false nine-player and Gabriel Jesus on the right-wing (instead of using him as a striker). Gabriel Jesus played really well on the wing as he used his pace to run past defenders and also put some good crosses. Midfield trio consists of Gundogan, Rodri, and Bernardo Silva. It was a free-flowing midfield as Torres dropped to mid many times to create a link-up play and to create space for walker and Cancelo to push higher up. It was a good tactical setup by Pep Guardiola keeping in mind the weak points of Arsenal.
Attacking set-up of Arsenal
Mikel Arteta opted for a 3-4-3 formation, and he wanted to control the midfield to cancel out the core midfield strength of Manchester City, however Arsenal failed in doing so. Rather it ended up giving an advantage to City, as it created a 4 on 4 situation and a good defensive layer for the city to protect them from overrunning while the same can't be said about Arsenal. There was not much help from Arsenal Defensive players. Many times mid and attack was cut off because there was no transition of ball from mid to attack or no support for the attack to go on. Front 3 of Arsenal could not make any impact as there was no space for the movement or any support to unlock the defense. It was a frustrating situation for Arsenal also defensive errors cost them too much.
Defensive set-up of Manchester City
Manchester City played with 4 defenders. Kyle Walker and Cancelo played on the full-back positions with the defensive pair of Laporte and Ruben Dias in the central role. Also, Rodri played as a Defensive midfielder and provided the 3rd option in the central defensive position for Manchester whenever needed. Ederson was also solid on goal except for one horrendous mistake which could have ended up in goal.
Defensive set-up of Arsenal
Arsenal opted for 3 central defenders consisting of Kolasinac, Holding, and Calum chambers. While Kieran Tierney and Cedric were also responsible for tracking back and providing a defensive line of 5 players. They tried to control the game by creating an overload on both sides. Running on both sides was not successful as the City midfield controlled the game so beautifully also defensive errors of Arsenal helped City in winning the game.
Key points of the match
Goal No 1
Goal number 1 was scored by Ilkay Gundogan. Gabriel Jesus played an inch-perfect cross towards the 6-yard box, even though a tall defender Chambers was there but somehow Gundogan reached that ball and scored a header. This was a blunder for the defender as he was watching the ball for a long time and had time to adjust himself also he had the height advantage. He should have done better in this situation and also Gundogan is not someone who scores frequently using his head.
Goal No 2
Goal number 2 was scored by Ferran Torres and this goal shows the lack of concentration of Arsenal defenders, Bernardo silva put a normal cross which should have been cleared by Arsenal defenders but the ball skipped past 3 defenders and none of them could clear the ball. It fell nicely for Ferran Torres who slotted it home.
Goal Opportunity for Arsenal
A blunder by Ederson. He almost gifted a goal to Arsenal while trying to pass the ball to a defender from the goal line. It touched an Arsenal player's foot but didn't go in for the goal. A relief for the City goalkeeper.
Goal No 3
Goal number 3 was scored by Gabriel Jesus. This goal was created brilliantly by Jack Grealish. He dribbled past 2 players and sent a through ball inside the 6-yard box where it fell nicely to Gabriel Jesus and he made no mistake and scored his first goal.
Goal No 4
Goal number 4 was scored by Rodrigo (Rodri). It was a beautiful strike from outside of the box. A goal of absolute quality there was nothing Bernd Leno could do to stop it.
Goal No 5
The goal number was again scored by Ferran Torres. It was a cross by Mahrez and Ferran Torres ran inside the 6-yard box to position himself between two Arsenal defenders and headed past Leno. Arsenal defenders should have done better as it was a 2 on 2 situation and both defenders had the height advantage.
All in all, we can say that Manchester City outplayed Arsenal in every aspect of the game and showed why they are the contender for the League title again this year. Arsenal's misery has continued and they are now on the bottom of the league table having scored 0 goals and conceded 9 times in 3 games so far. Let's hope the Arsenal team learns their lesson and shows some passion and starts winning some games otherwise it could be the end for Arteta.