UEFA Champions League 2021-22 Predictions
Do you want to know about UEFA Champions League 2021-22 Predictions. SocCric is providing you the full information about club wise soccer predication, forecast & Soccer Power Index (SPI). Let's check out group stage predictions.
Champions League matches are starting on 14 Sep 2021, so let's have a look at some predictions for this year's standings. This is just a prediction based on the performances of the team and the business done by clubs in the summer transfer window.
8. Manchester United
This could be a surprise inclusion in the top 8 contenders of this season's Champions League, but they have a chance this season. They have strengthened their squad in two major departments. In defense, they have bought Raphael Varane and in attack they have got Mr. Champions League himself. Both of these players have won 4 and 5 Champions League respectively and have a lot of experience in this tournament. Their teammates will definitely learn from their experience and can prove a contender for this seasons' winner. The only thing that will determine this win is their team chemistry and consistency.
7. Atletico Madrid
Atletico has a great team, and they have got many good players in this transfer window. They are welcoming their hero Griezmann back this season. In defense few teams come close to their stature. Atletico has been consistently playing great football for the last decade now, reaching the final 2 times only to lose at the hands of their city rival Real Madrid. This season is again an opportunity for them to challenge for the title. They just need to focus on their scoring department more and be consistent in that area. They have always defended collectively but for scoring they always rely on counter-attacks or late drama.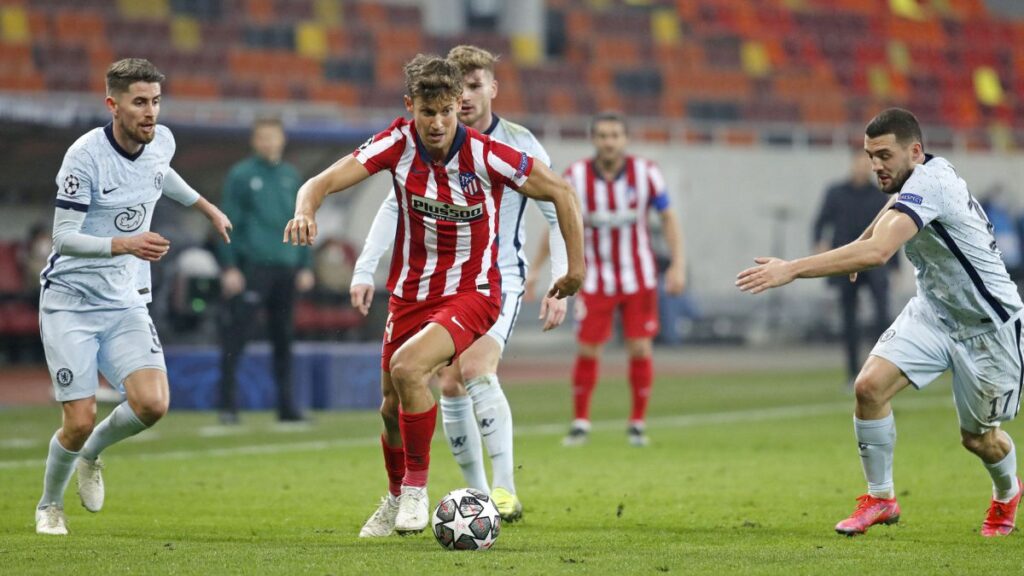 6. Liverpool
Liverpool had a disappointing season last year, an injury plagued team, playing with many homegrown players without any experience cost them too much. This season they are Welcoming back their Leader in defense Virgil Van Dijk, and also they have brought Ibrahim Konate from RB Leipzig as his partner in defense. So now they have a solid defensive partnership they just need to focus on building the game and scoring. They do have the trio of Mane, Salah and Firmino up front, but they are not consistent. They have to step up their game in order to be the contender of this season.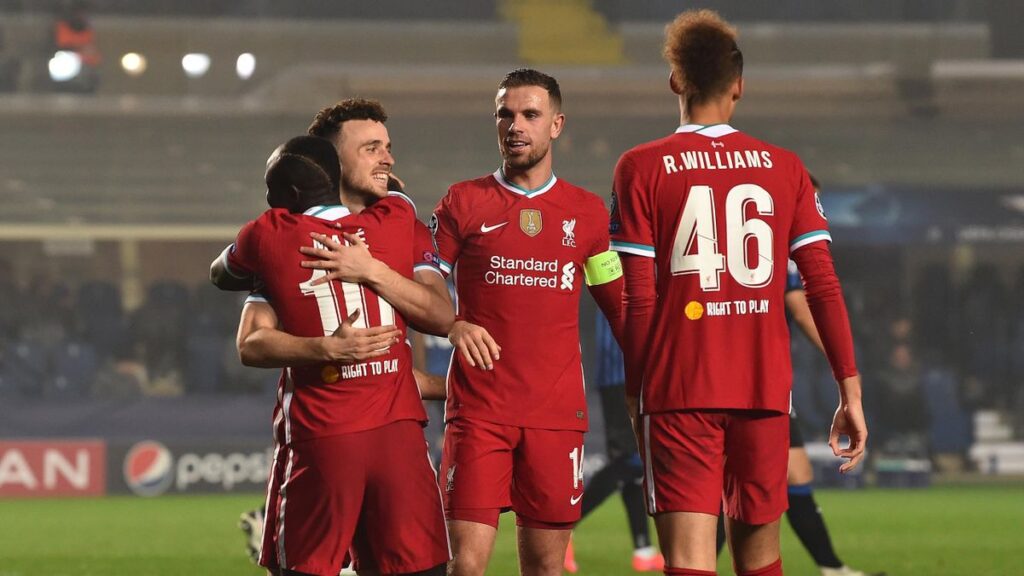 5. Real Madrid
Many will be surprised to see Real Madrid at 5th position but if one thing we all have learned for these many years is whether they have a great squad, they are never out. Somehow Madrid always manages to surprise other teams with their never give up attitude. Take example of last season at one time they were looking like getting eliminated at group stages itself, yet they fought till the end and were the semi finalist and lost to Chelsea. They managed to top the group stage and then defeated Atlanta and Liverpool in pre-quarter and quarter-final matches. This season they may have lost their main center back pairing which could become a problem for them, but they have stepped up in the attacking department. Hazard is fit now and Vinicius is looking different and better than ever. They can pose a threat and become contenders to this season's trophy as well.
Top 4 this season is very tough to decide. All the 4 teams are very strong and anything can happen. We will just go by old performances and new signings made.
4. Bayern Munich
Bayern are one of those teams who collectively can beat anyone, but as evident from last season's quarter-final against PSG, they couldn't score the goals required. This was majorly because their star striker Robert Lewandowski was not fit for the end of the season which cost them the match. They need Lewandowski as he is the center of all the goal scoring opportunities. Sane and Gnabry are good, but they were not able to score. If Bayern wants to win it then they have to step up in this department. Can't always rely on one player.
3. Manchester City
Many can argue for this position as Manchester City are one of the best teams right now but still in my opinion they are at 3rd position as a contender for the title. This is because they do have depth in the squad, but they lack a finisher. They have opted to play with false nine and deploy Ferrran Torres in that position which makes them dangerous on attack as all of those attackers are good with the ball and passing which makes it a free-flowing attack. In such conditions City can be dangerous but if a team plays with a full defensive mentality then City can be defeated.
2. Paris Saint Germain
PSG for the last 2 years have been playing really well, finishing in the top 4 on both occasions and finalist in the 2019-20 UCL final. This year they have bought some big names. Starting with Sergio Ramos who has been phenomenal when it comes to UCL. He has won a total of 4 titles but what is most impressive, that he has won 3 of them consecutively with Real Madrid. He is definitely a leader and can turn things around on his own. Then they have a trio of Messi, Neymar and Mbappe. This trio has not played together yet but once they do, it will definitely put the opponent team on back foot. They have also bought Donnarumma and Wijnaldum. Wijnaldum has also won the UCL title with Liverpool. So all in all this PSG team is very dangerous.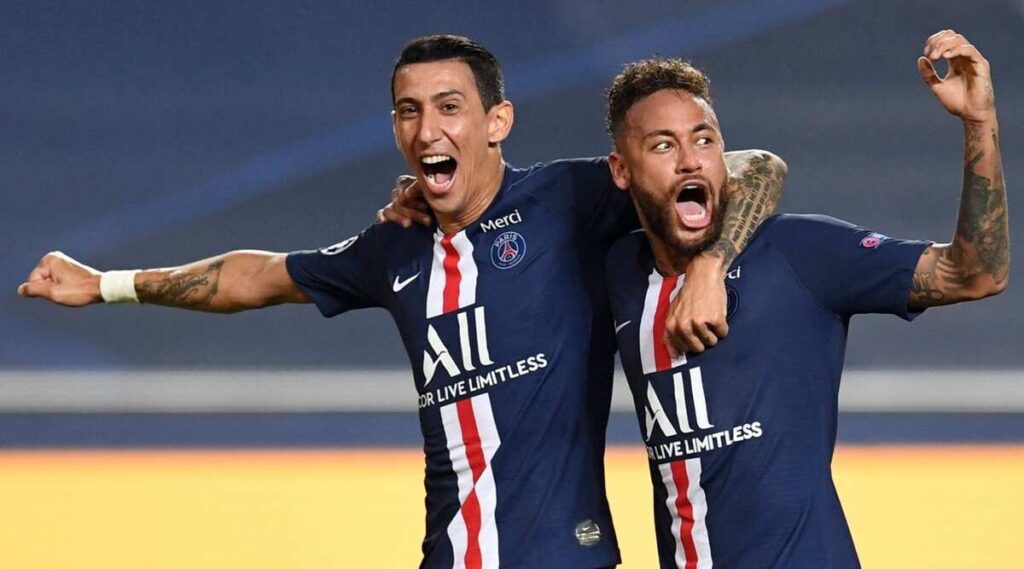 1. Chelsea
This can be a surprise for many, but I think Chelsea has what it takes to win UCL twice in succession. They are playing really well at the moment and the only weakness they had last season, they have rectified it this summer by bringing back Romelu Lukaku. He is one of the top strikers there is in the market, and he certainly knows how to score a goal. Overall the team is really good in every department, from defense to attack they have all sorts of talent in the team, and they can surprise us all by winning this year as well.
These are the predictions for this season's Champions League, please let us know about your opinions as well. Do you think this is a good sequence or some other team deserves to be here on top 8 (please comment).